Agartala, February 18, 2018
NEW DELHI:  Voting in 59 seats of Tripura's 60-seat assembly began at 7 am today. Polling in Charilam constituency has been postponed to March 12 after the death of Communist Party of India (Marxist) or CPI (M) candidate Ramendra Narayan Debbarma. The Election Commission ha set up 3,214 polling stations in Tripura; 47 of them are being managed by women. A total of 292 candidates, including 23 women, will fight the closely-watched contest today. The Left Front and the BJP have fielded candidates for all the seats while Congress will contest all but one seat. With almost 47,803 new voters and 11 third-gender voters, almost 26 lakh people are eligible to vote today. The results will be out on March 3, the same day when results of the Meghalaya and Nagaland assembly elections will also be announced.
Here are the updates for the ongoing Tripura Assembly Elections 2018:
Tripura Election 2018: Chumki, the transgender voter votes for the 1st time!
Tripura witnessed a voting turnout of 74 per cent till 4 pm, the Election Commission said.
Turnout in the Tripura assembly election has been recorded at 65 per cent till 3 pm, the Election Commission said. Voting was to close at 4 pm, but is continuing in places where people have been waiting in queues until all of them cast their vote.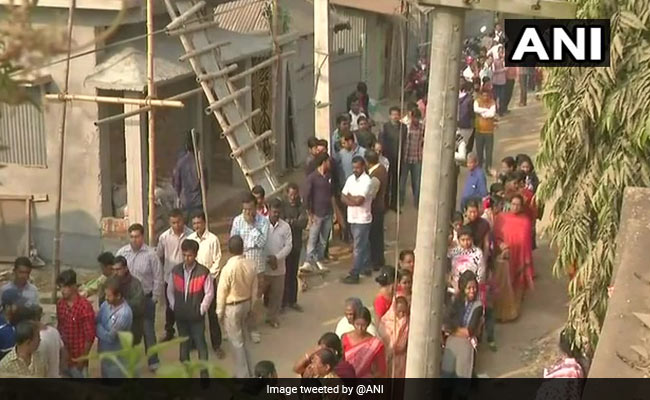 In the 2013 and 2008 assembly polls, Tripura scripted a record in the electoral history in India by reporting a turnout of 92 per cent and 91 per cent, respectively. "The Election Commission has deployed specially modified EVMs attached with VVPATs in all the 3,174 polling stations across the state. We are replacing or rectifying the EVM-VVPAT and voting resumed in those polling stations after that," Additional Chief Electoral Officer Tapas Roy told news agency IANS. He said voting was peaceful and incident free.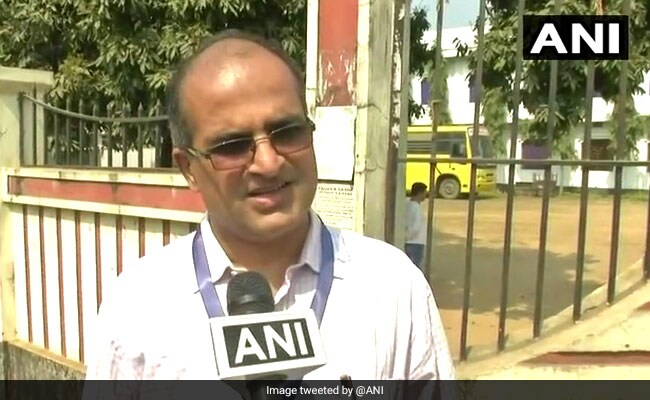 "Issues that we faced with some EVMs in the morning have been resolved by teams that were there. We have over 180 Election Commission engineers; they were there and have sufficient stock of EVMs. No incidents or violence has been reported," Tripura chief electoral officer Sriram Taranikanti said. On extension of voting deadline, he said, "We will see how many people are in the line at that time (4 pm) and will be given a chance to vote, but everything will finish on time."
Tripura chief electoral officer Sriram Taranikanti said voting is going on smoothly. "We hope the momentum carries on. There were couple of issues in EVMs (electronic voting machines) in the morning. Our team has resolved the issue. We will be able to complete polling before the stipulated time," Sriram Taranikanti said. Voter turnout till 1 pm was 45.9 per cent, according to the Election Commission.
Several electronic voting machines (EVMs) and voter-verifiable paper audit trail (VVPAT) systems have malfunctioned in some polling booths, say reports.
Feb 18, 2018
Voter turnout in the Tripura assembly election has been recorded at 45.9 per cent till 1 pm, election officials said. The Left Front government under Chief Minister Manik Sarkar is battling out the BJP's onslaught in this assembly election.
Feb 18, 2018
11:47 (IST)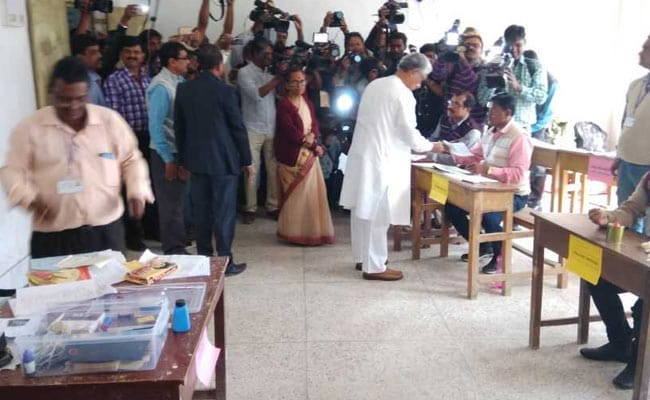 In Tripura, the ruling Left Front's campaign strategy rests on one face: Chief Minister Manik Sarkar. For years, the four-time chief minister's clean image had been enough to see his party through. This time, Mr Sarkar's most ardent supporters concede he has a fight on his hands. The BJP has run a high-pitched campaign against the Left Front government to unseat Mr Sarkar whose coalition had won 50 out of the 60 seats in the 2013 assembly polls including 19 out of the 20 seats reserved for tribals.
Voter turnout has been recorded at 23.2 per cent till 11 am in the Tripura assembly election, state election officials. Polling will end at 4 pm.
Feb 18, 2018
10:26 (IST)
"I urge all my brothers and sisters of Tripura to come out and vote in large numbers. Your one vote will lay the foundation of a prosperous and developed Tripura," BJP president Amit Shah tweeted today.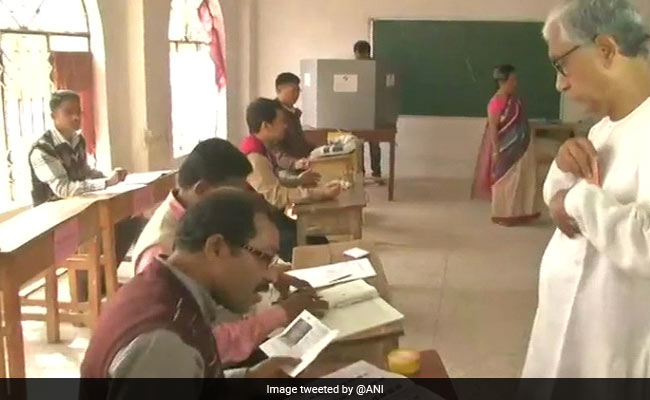 Tripura Chief Minister Manik Sarkar casts his vote at a polling booth in state capital Agartala. He is a legislator from Dhanpur constituency. He did not speak to reporters after casting his vote. His wife said they are confident of winning in the Tripura assembly election.
"Good morning Tripura. I request all to cast their votes and strengthen the spirit of democracy. Each one of you is important and must exercise your rights," BJP's strategist in the north-east Himanta Biswa Sarma tweeted. Election officials said voter turnout till 8:30 am was 13 per cent.
Feb 18, 2018
09:39:20 (IST)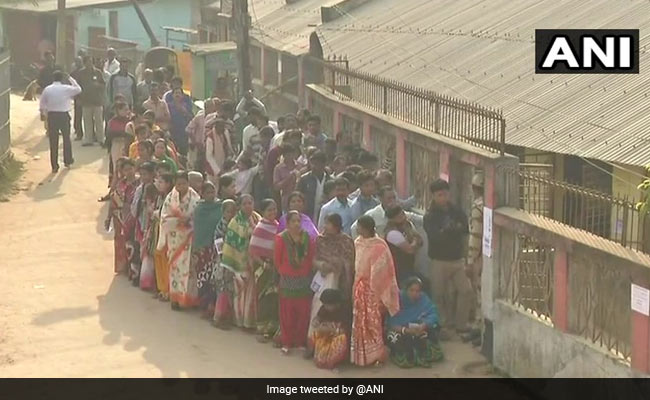 13 per cent polling was registered in Tripura till 8:30 am. Barring a few minor issues with electronic voting machines (EVMs), the polling is being conducted peacefully across the state, election officials said.
Biplab Kumar Deb, president of the Bharatiya Janata Party (BJP) in Tripura, shows his inked finger after voting at booth number 31/34 in Udaipur. "These election results will be historic; we will definitely win. Prime Minister Narendra Modi and Amit Shah called me and gave good wishes," Mr Deb said.
Since polling is going on in 59 seats in the Tripura assembly election 2018, the total number of polling booths is 3,174, according to election officials. Voting in Charilam assembly constituency will be held on March 12 due to the death of CPI(M) candidate for the seat, Ramendra Narayan Debbarma.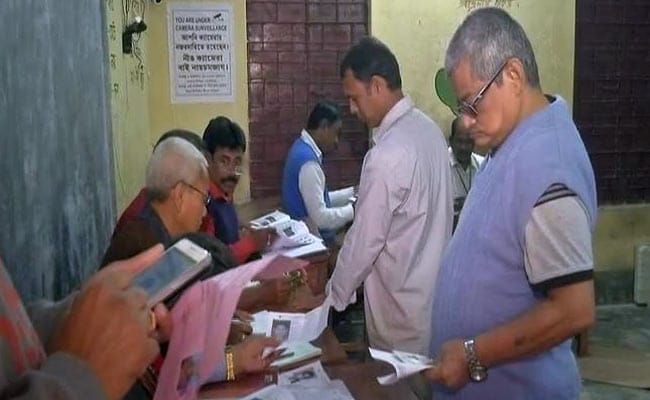 "Men and women in large numbers queued up in front of many polling stations well before polling opened at 7 am in the entire state. Polling ends at 4 pm," said Sriram Taranikanti, Chief Electoral Officer. He said the authorities are not taking any chance and due to rise of trouble from some groups, 50,000 paramilitary and other state security personnel have been deployed while two air surveillance team led by senior officials are conducting recce by helicopters.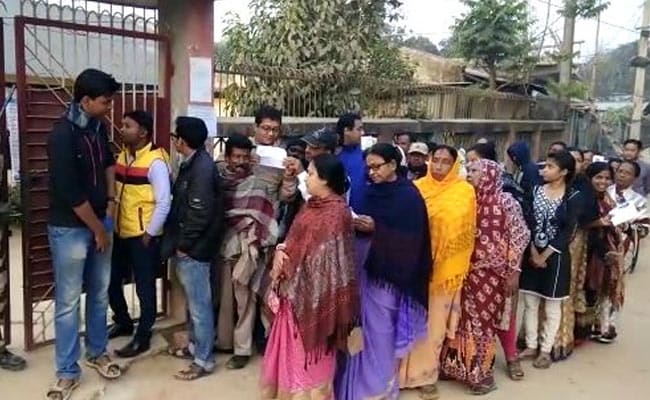 People stand in a queue to cast their vote at a polling booth in Tripura.
The election expenses ceiling for candidates was revised by the centre in February 2014. The maximum limit of election expenses for assembly constituencies is Rs. 20 lakh per candidate for Meghalaya, Nagaland and Tripura. All candidates are required to give their accounts of expenditure within 30 days of declaration of results, the Election Commission said.
Feb 18, 2018
07:43 (IST)
Election officials said several helicopters have been pressed into service to supervise election management and an air ambulance has also kept standby to ferry any security and civil official in exigencies. A senior police officer said closed-circuit television cameras have been installed at entry points of Tripura's inter-state borders with Assam and other strategic locations. Tripura shares a 109-km-long border with Mizoram and 53-km-long border with Assam.
Three hundred companies of central armed forces have been deployed across Tripura along with state armed personnel and the police, a senior police officer said, adding the Border Security Force is keeping a close watch along the 856-km-long in Tripura in the Indian side on the border with Bangladesh.
"I appeal to my sisters and brothers of Tripura, particularly young voters, to turnout in record numbers and cast their vote in the Assembly Elections," Prime Minister Narendra Modi tweeted today as the north-east state votes. Assembly elections will also be held in Nagaland and Meghalaya on February 27. The BJP is looking to make inroads in a state where the Left Front under Manik Sarkar has been running the state.
The Election Commission has asked the authorities to identify people with special needs and senior citizens and to ensure that all facilities are enabled to help them vote smoothly. They should be helped by volunteers appointed by the Returning Officer. People with special needs should be given priority for entering polling stations, the Election Commission said.
Voting that started at 7 am will end at 4 pm. Tripura Chief Electoral Officer Sriram Taranikanti said Director General of Indo-Tibetan Border Police RK Pachnanda has been appointed special observer to coordinate security forces deployed in the state. Senior police officer Akhil Kumar Shukla said tight security measures are in place across Tripura for free and fair elections.
The CPI(M) is contesting in 57 seats and while the other Left Front constituents, the RSP, Forward Bloc and CPI, in one seat each in the Tripura assembly election 2018. The BJP, which has forged an alliance with tribal outfit Indigenous Peoples Front of Tripura (IPFT), has fielded 51 candidates. IPFT will contest in the remaining nine seats. The Congress is going it alone in Tripura this time and will contest in 59 seats. The party has not fielded any candidate for Kakrabon constituency in Gomati district.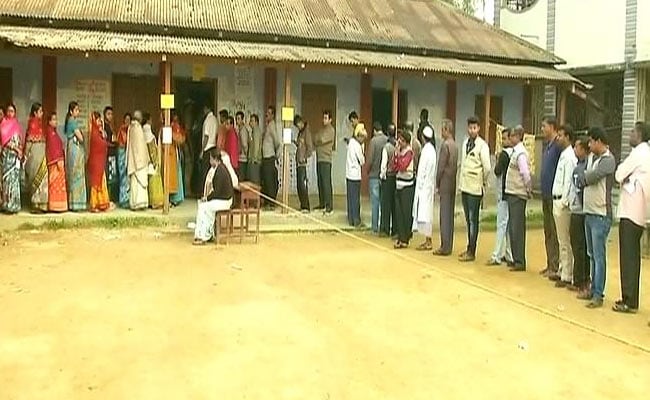 Voters queue up at polling booth number 31-34 in Tripura's Udaipur. Fifty-nine out of the total 60 seats are being contested in the Tripura assembly election 2018. The Election Commission said it has issued instructions to ensure that polling stations are located at ground floor and sturdy ramps are provided for people with special needs.
The BJP's offensive in Tripura was led by Prime Minister Narendra Modi, who addressed four rallies in the Left-ruled state in the north-east. Mr Sarkar, who is running for his fifth term as chief minister, led the Communist Party of India (Marxist) or CPI(M) campaign, addressing some 50 rallies in the state. Other CPI(M) leaders such as Sitaram Yechury and Brinda Karat supported the party's campaign.
Comments
comments